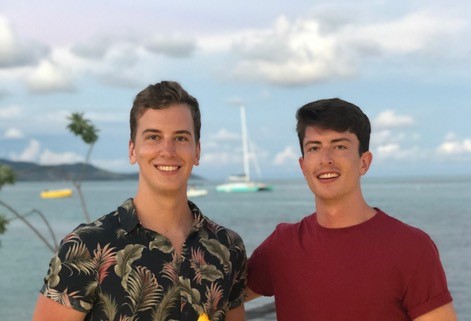 A story by Proud Mom, Kathleen  Hill
"In 1994, my husband happened to be at the Westville Hospital. As he walked along the
passage way, he noticed a sign, C.A.R.E CLINIC, on the wall. On impulse, he decided to go in
and see what it was all about. He met Sandy Slogrove, an embryologist. The clinic had just
opened and Clive had a long chat with Sandy. She shared the vision of the clinic in the quest
to help couples with infertility problems, and suggested he pop in to see Dr Ramdeo, for
further information.
On his return home later that day, Clive shared all the information he had gathered from
Sandy and Dr Ramdeo. He was excited and felt that we should explore the options offered
by the clinic. My reluctant reply was, "Once only! I will do it once!"
Well, the adventure began. We became patients of the clinic and started the procedure for
A.I. soon thereafter. It was a lengthy procedure with many protocols, visits and injections.
We could not have asked for a more competent and confident team. The well named
"CARE" we got from Dr Ramdeo, Sandy and Farida was extraordinary. The journey was
flawless for us and on 29 th May 1995, our twin boys were born. They were healthy young
boys and we were blessed beyond measure.
These babies are now 25 years old. They have filled our lives with much joy and we are so grateful for all that the C.A.R.E clinic did to help us get here.
Richard, on the left (second born twin) is final year medical student at Wits. Duncan, on the right (first born twin) is doing an internship at the Virginia University USA, where is he also doing research, and hoping to get his paper published later this year. He studies BSc and majored in Environmental and Geographical Studies, Economics and Marine Biology, at UCT"
To read their story of 25 years ago, click here Hills Are Alive With The Sound Of Babies
Leave a reply