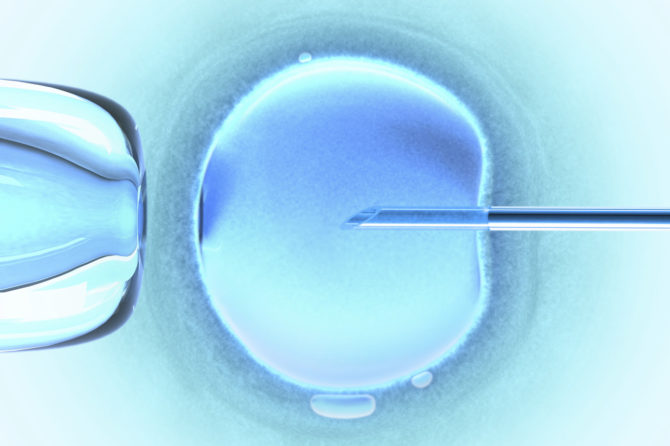 After years of struggling to have children, a Durban couple can at last hold their new-born twin boys – the first test-tube babies to be born at Westville Hospital.
Richard and Duncan were born by Caesarean section.
Parents Clive and Kathleen Hill, who also have a five-year-old son, had been trying in vain to have another child for more than three years.
Mrs Hill, 38, had artificial insemination several times without success.
"I had two miscarriages and was told I wouldn't have children again. It was very traumatic. I wasn't keen to do it this way at first because I felt it was an intrusion. But that was far from the case. The staff and doctor have been wonderful."
The Care unit – Centre for Assistance, Reproduction and Embryology – was set up at the hospital last July.
The doctor who heads the unit said there was a 30% chance of pregnancy using the "test-tube" or in-vitro fertilisation method.
It involved the removal of a mature egg from the woman's ovary and the fertilisation of this egg outside the body in the laboratory using the sperm from the partner.
The resulting embryo was then placed into the uterus.
"The Hills were meticulous in sticking to the programme throughout the pregnancy. The success rate depends very much on the determination of the couple."
The boys went home at the weekend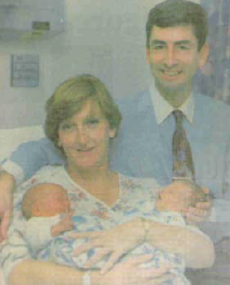 PROUD PARENTS Clive and Kathleen Hill with their twins, Duncan and Richard, the first test-tube babies born at Westville Hospital.
Leave a reply