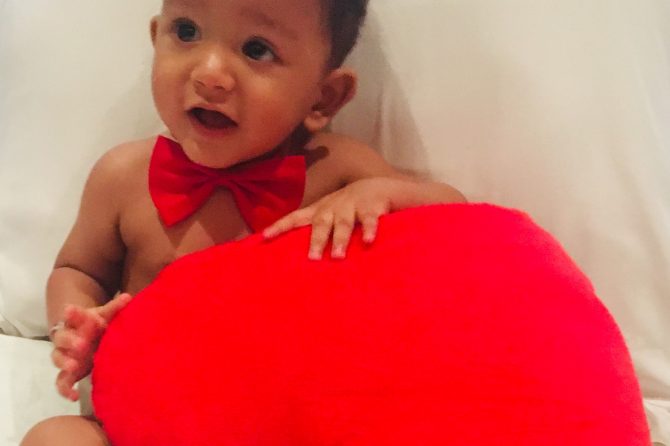 C.A.R.E Fertility Clinic, Durban
This year on 14 March our little "son-shine" will turn 2! There is not a day that goes by that I don't look at Kiahn and think back with a grateful heart to our experience at the CARE Clinic and the hope that Dr Ramdeo gave us when things looked so dismal.
We were late bloomers, so when we were ready for children, the clock had almost run out. After one failed IVF, a good friend recommended Dr Ramdeo after her success with him.  I remember in our first meeting, he asked a thousand questions and he was always honest, even at times when I wished he wouldn't be!  With his guidance we embarked on a path that ultimately changed our lives forever.
Dr Ramdeo and the staff at the CARE Clinic, lived our journey with us and the support we received through the process was second to none. "CARE" is what they provide even in a time where you are just one couple out of so many that are struggling with fertility. "CARE" happened when my first egg retrieval was not successful and I was naturally devastated. Dr Ramdeo gave us the name of a therapist experienced in this type of loss and suggested a few sessions before we saw him again. It meant a lot to us that Dr Ramdeo was concerned about my mental health as much as my physical health in going through the process again.
The next IVF brought us wonderful news and Dr Ramdeo's strict protocol and expertise led to Kiahn being born two days before my 45th birthday! There is no doubt that any IVF journey will test your relationship, your finances and your resilience, but having a Doctor and medical team in your corner that are experts within their field, that hold your hand in the bad days and share your joy on the good days means a great deal.
I know that there are so many couples out there that are struggling with fertility. In addition, society is not forgiving to a woman that puts her career first and decides to start a family later in life. But Dr Ramdeo gave us hope when few would. Our family is complete thanks to his willingness to persevere with us.
This picture is in Kiahn's baby book taken on his first birthday. We will visit Dr Ramdeo and the staff at the CARE Clinic every year around Kiahn's birthday. As long as I have anything to say about it, Kiahn will always know the role Dr Ramdeo and the CARE Clinic played in making our family complete.
– 10 March 2020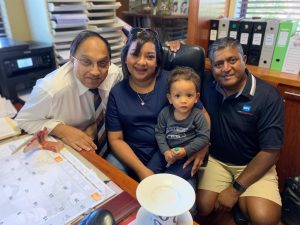 Leave a reply