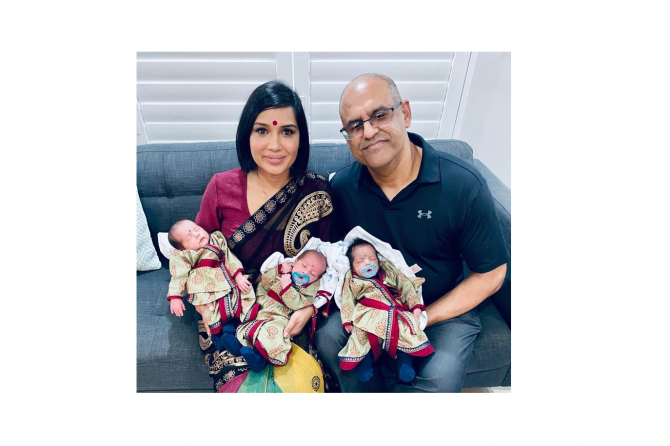 Care Clinic would like to wish this beautiful family a hearty Congratulations and Welcome babies Aran, Mehir, and Veer into the world and into our evergrowing Care family.
A message from the Happy & blessed family:
We are filled with immense joy and gratitude as we write this note to express our deepest appreciation for your exceptional care and expertise during the safe delivery of our triplets, Aran, Mehir, and Veer.
Your dedication, professionalism, and kindness have made this journey a truly remarkable experience for us. From the prenatal care to the delivery room, your expertise and guidance gave us the confidence we needed during this precious time in our lives.
The safe arrival of our beautiful children is a testament to your skill and commitment as a healthcare professional. We cannot thank you enough for the warmth and compassion you showed us throughout this journey.
As we embrace this new chapter of parenthood, we will always remember the pivotal role you played in bringing our precious babies into the world. Your support and care have left a lasting impression on our hearts, and we are forever grateful to you.
With sincere thanks and best regards,
Kajal & Vikesh Sahil
Leave a reply