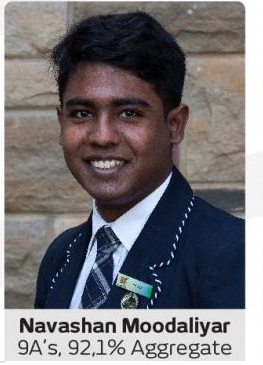 Congratulations to Navashan Moodaliyar, on achieving 9 distinctions with a 92.1 % aggregate in his matric class of 2021, at Eden College Durban in Glenwood.
Baby Navashan, a.k.a the "thunder baby" joined the Care family in 2003 when Dr Ramdeo delivered him to proud parents Prabashni and Pragasen Moodaliyar.They were ecstatic to hold their baby boy for the first time. Little did they know that he would grow up to be a master of intelligence.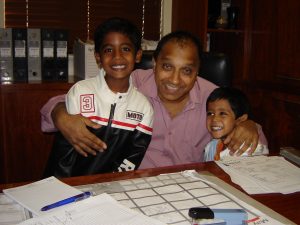 Navashan's passion and dedication has always shined through. He takes an interest in Carnatic music playing both the violin and harmonium; which he attends Music classes at the Merebank Tamil School Society(MTSS). Over the years,  he's participated in many shows, concerts and Eisteddfods. His greatest musical achievement was being placed first for a Violin Solo recital in the 2016 National Tamil Eisteddfod.
He also played chess during his primary school career having participated in several Chess tournaments.
Navashan was awarded the Dux Award for academics in his Grade 7 year in 2016 at St James Durban, Stamford Hill. Most recently, he was awarded the Dux Proxime Accessit Award for academics in his Matric year of 2021.
This top achiever has set his sights high and plans on studying Actuarial Science at Wits University.
Dr Ramdeo and the Care Clinic team would like to congratulate Navashan on his outstanding performance and wishes him all the very best on his journey ahead. We would also like to congratulate his proud parents, Prabashni and Pragasen.
Best Wishes
Leave a reply