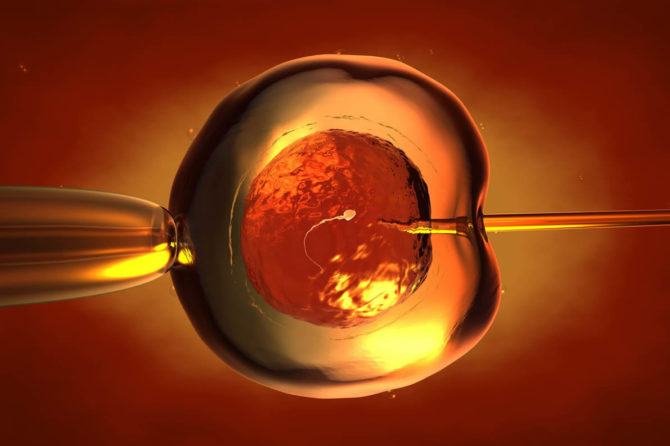 Two tiny "miracles" will make tomorrow's Father's Day extra special for on particular Durban dad.
Mr Derek Tromp (35), who thought his dreams of parenthood were shattered after a violent incident left him with severe spinal injuries and in a wheel chair, was elated this week when his wife, Louise (34), left Westville Hospital with healthy twins Donna and Jamie.
Weighing 2.4kg each, the baby girls were born on Friday last week.
It was through the use of a special medical technique – intracytoplasmic sperm injection (ICSI) – that Louise was able to fall pregnant.
However, the past four years have been a trying time for the couple after the tragic incident. Tromp owns a construction business with his father and they were handing out wages on a Friday afternoon when they were held up by three gunmen.
Tromp's father Felix was killed, and while he was left for dead, paramedics managed to resuscitate him.
"When I heard what had happened I was horrified," Louise said. "It came as an added shock when we were told that Derek was paralysed. After going through rehabilitation and settling back into our life, one question remained: Would we be able to have children?"
After being told it was a possibility, the couple were apprehensive about the possible costs involved, but discovered that they had "options in their own home town".
Two years ago they started on a programme at Westville Hospital's Centre for Assisted Reproduction and Embryology. It was not an easy time. The couple went through five programmes and Louise had one miscarriage. So when she fell pregnant with twins "it was an absolute bonus, wonderful."
However, the pregnancy had to be constantly monitored and the Tromps said they took it week by week.
Derek said: "When the babies were born healthy, it was sheer delight and an absolute sense of relief."
"Every morning was like Christmas," agreed Louise. "I thank God for my two wonderful creatures."
The Centre for Assisted Reproduction and Embryology's Dr Anil Ramdeo was the Tromp's gynaecologist. He said the sperm was removed from Derek and an egg was taken from Louise's ovaries. The single sperm was injected into the egg. Once fertilised, the embryo was transported back to the mother's womb on the third day, and 15 days later she tested positive.
He said 50% of infertility could be attributed to men and ICSI had revolutionised the male factor in infertility.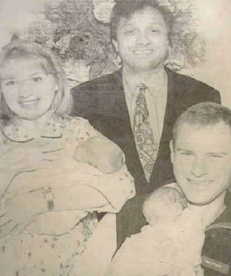 Our BABIES: Derek and Louise Tromp celebrate the birth of their miracle babies Donna (left) and Jamie (right) with gynaecologist Dr Anil Ramdeo after he helped her fall pregnant using a special medical procedure
Leave a reply